May 2023
Blue Painter's Tape is a Handy Tool for Quick Marking
Happy May! I hope you have a wonderful month filled with lots of opportunities to go out and enjoy each day. I have been so looking forward to these sunshiny days. I will be taking a break on tidbit writing and will be back in August 2023, so I also wish you a pleasant summer.

This month I am touting the use of blue painter's tape. I use a variety of marking methods to keep track of blocks and pieces that I sew together to make blocks, but one of my favorite marking tools is blue painter's tape. I like using the one inch and two inch sizes. You can easily tape it down to fabric and it is easy to remove. I also use blue painter's tape as a temporary sewing guide when sewing strip sets. There are other colors available, but the blue seems to work best for me. I keep the open rolls in a metal cannister by my sewing machine and I keep extras in plastic bags to keep them from drying out.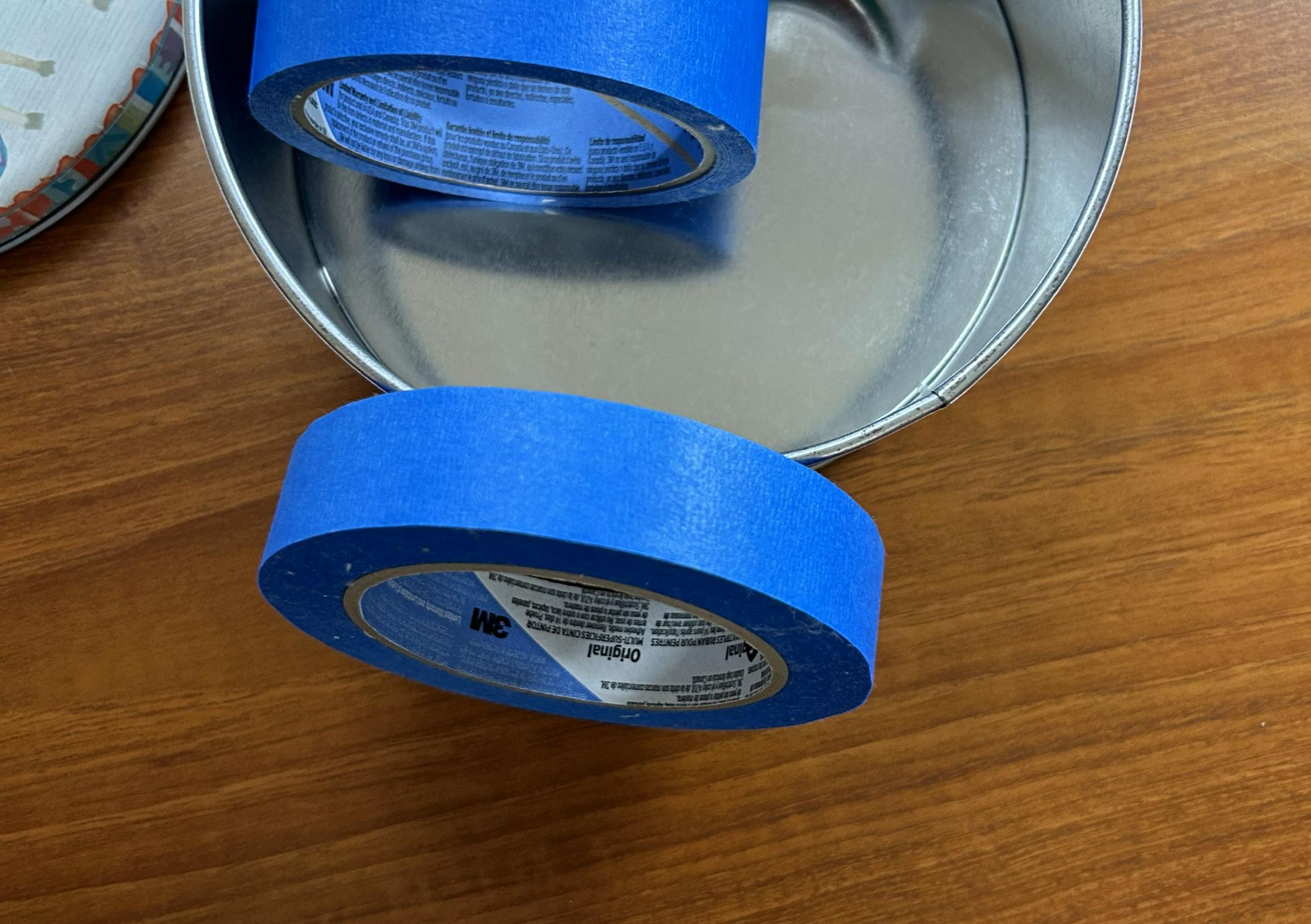 Recently, I was sewing a quilt top with complex borders. Not only are there 3 borders (two narrow pieces sewn together, and then a separate wider outside border) but on the corners of each set, there are half square triangles.

My norm for adding borders is to first sew them on the sides of the quilt top and then on the top and the bottom. However, this pattern called for sewing the top and bottom borders on first, then the sides. Next, attach half square triangles on the first border set and then do the same for the wider outside borders. My dyslexic brain was constantly challenged with this quilt.

To keep the quilt top in proper configuration, I used blue painter's tape to indicate the top left, top right, bottom left, and bottom right corners. My quilt top is a square, so with the change of border sewing order, and the layout of the quilt, I was having a tough time keeping track of which corner was which, without marking it. Below is an example of using the blue painter's tape to keep track of the quilt top's orientation. The tape stayed put as long as I needed it, and it was easily removed when it was no longer required.


Here is a picture of the completed quilt top hanging on the design wall. I like this one so much, I am keeping it to use on the back of the sofa.


Again, have a great May, and a wonderful summer. I plan to return with another tidbit in August 2023. If you have anything you would like to see in a tidbit, let me know. Blessings to you and your family.