---
NOVEMBER 2023
WHEN YOU HAVE COMPLETED YOUR QUILT TOP,
IS IT REALLY READY TO BE QUILTED?
November is here. Get ready for Thanksgiving and holiday shopping, the fun never seems to end in November! Personally, I am still celebrating the availability of the wonderfully inexpensive and delicious Costco pumpkin pie.

As I mentioned in an earlier tidbit, I have been going to the quilt studio at Club House 4 (CH4) and sewing with other members of the Crazy Quilters. Several of our members have been quilting the quilt tops that have been donated through our philanthropy drives. Some have learned to use the new CH4 long arm quilting machine and others are using sewing machines to stipple or stitch in the ditch....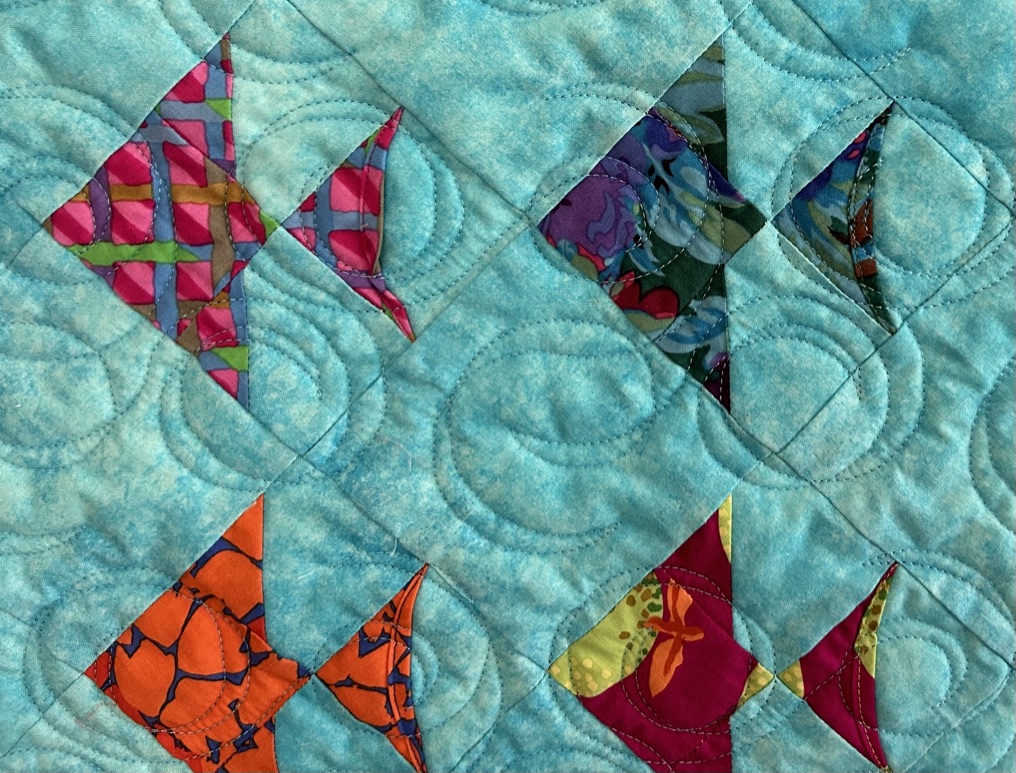 Please e-mail the Webmaster for any problems with the website or any questions: webmaster@crazyquiltersguild.org